1. Parish Gastropub, Pokoyhof Passage.
One of the most atmospheric places we know in the Center of the Four Denominations District. The restaurant impresses not only with its location, but also with served dishes and various cocktails.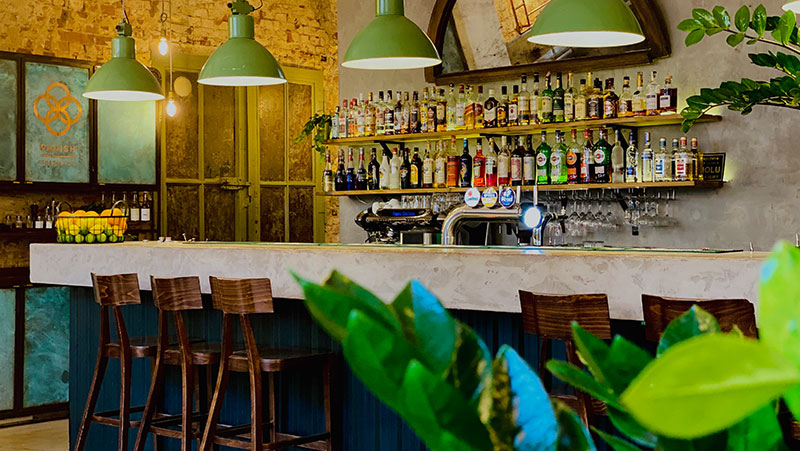 2. La Maddalena, Pomorska 1.
Elegant, luxurious and refined. These words describe this restaurant perfectly. It's worth booking a table outside and taking advantage of the amazing view of the monumental University of Wrocław. La Madallena is also the first Wrocław facility erected on the Odra River.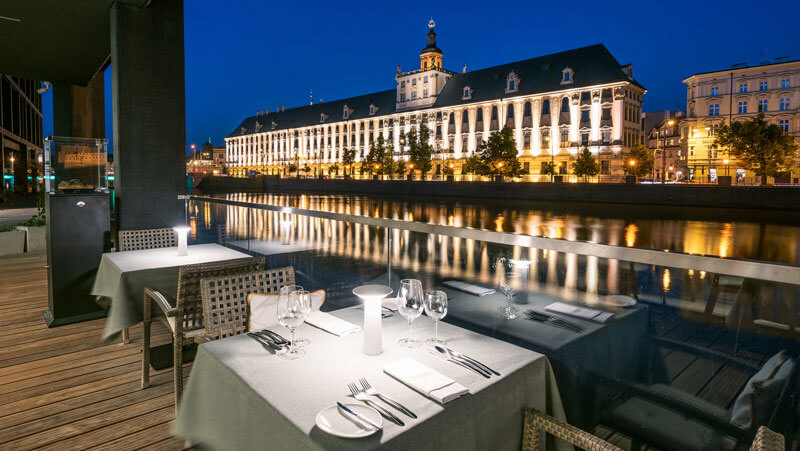 3. Bernard, Market Square 35
Czech restaurant with a large selection of Czech beer. Great view of the Wrocław market and live music at least once a week.
4. Grape Restaurant, Parkowa 8
The chef's original menu at the Grape Restaurant has delighted many culinary critics. In addition, the restaurant has a unique world wine library. There is a Sommelier on site, who will help you choose the drink so that it fits perfectly with the ordered dish.
5. Table on Szwedzkiej, Szwedzka 17a
The restaurant is the most liked by Wrocław residents and tourists. There are no amazing views or unique interior design, but there is a Chef, who charms with his individual approach to each guest, and the dishes composed by him, win over even the most demanding consumers.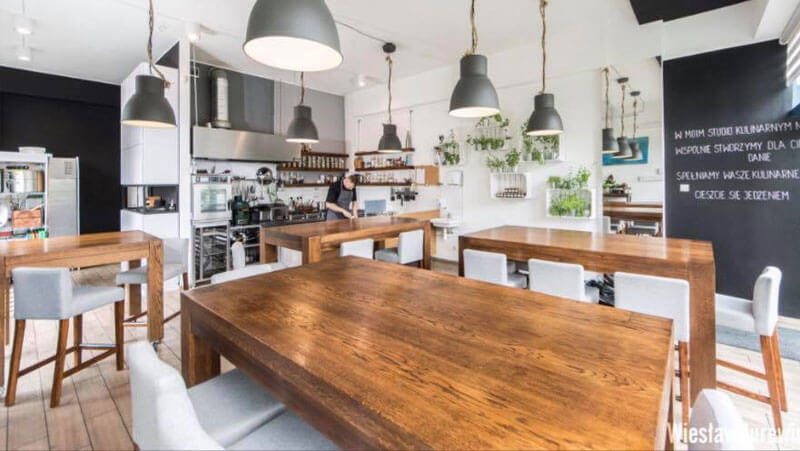 6. Campo Modern Grill, Ovo
If you love good quality beef, this place is a must! The owner full of passion, designer interior and a pleasant garden in the patio of the Ovo complex create a unique atmosphere.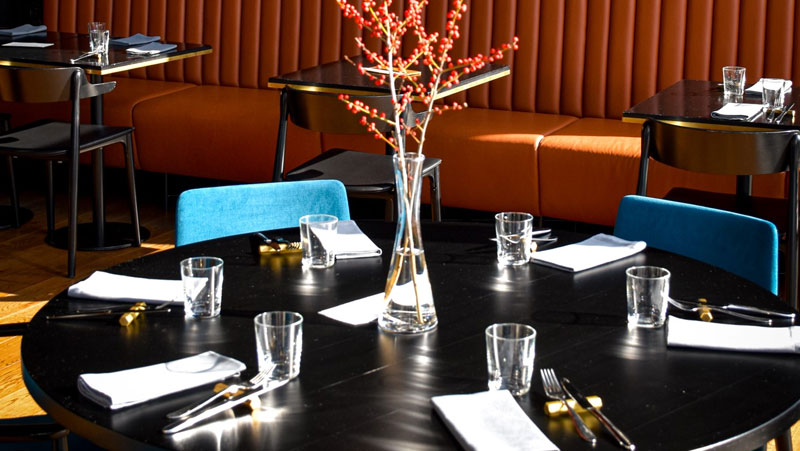 7. Vaffanapoli, Włodkowica 13
Italian cuisine at its best. The place is always bustling with life, and the daily lines in front of the restaurant in the evenings speak for themselves :)
8. Yemsetu, Piłsudskiego Square 5
A small place, but with great fame. In short: The best sushi in town!
9. Whiskey in the Jar, Market Square 23
Another steakhouse, this time in an American style. Big restaurant with big portions and nice service by the way, good quality products and live music some days.
10. Konspira Restaurant, Solny Square 11
If you want to move to the past for a moment, and more specifically to the times of the Polish People's Republic, the Konspira Restaurant is an excellent choice. The decor and the proposed dishes perfectly reflect the atmosphere of those times. A completely different place than the rest.
We hope you will like these places as much as we do!
We also encourage you to familiarize yourself with our list of the most interesting museums in the city
And a guide to free tourist attractions that you will find in Wrocław