1. ZaZoo Beach Bar, by the Zwierzyniecki Bridge
The first city beach in Wroclaw. It is located right next to the Zoo (as the name suggests) and has several thousand square meters. There are regular dance parties, jazz concerts, salsa evenings and meetings with Arabic rhythms.
2. Marina Kiełczów, Pasterska Street
The newest beach in Wroclaw. It is located in the historic bathing resort Rozanka. At the moment, you can use the bar and relax on the sun loungers, while the plan is to build a roofed part.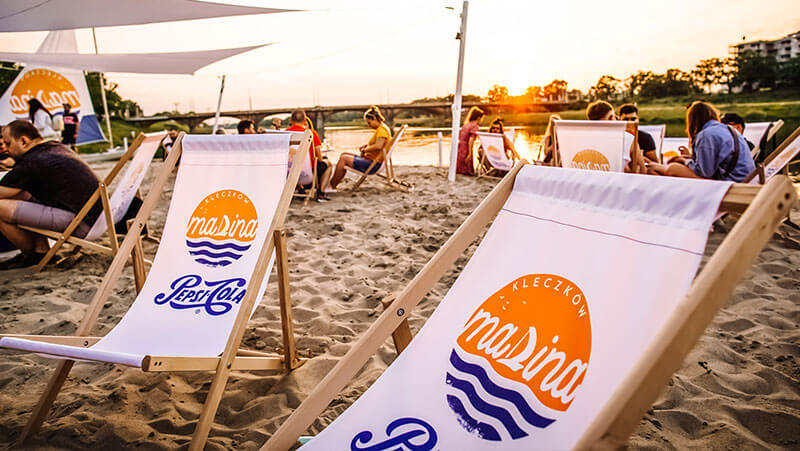 3. Stara Odra, Trzebnicki Bridge
Located in a picturesque part of Wroclaw, the beach has its regular fans. This is where dog owners get a water bowl for them right at the entrance, and it is here that there is a large beach volleyball court that is becoming more and more popular.
4. Odra-Pany, by the Zwierzyniecka footbridge
Another beach by the Zoo, but smaller this time. Good food, comfortable sunbeds, well-stocked bar, atmospheric music. Can you ask for anything more? :)
5. Hot Spot Beach Bar, Wejherowska Street
The largest artificial beach in Poland - as much as 15,000 square meters! It is divided into two zones: recreational and sports. In the recreational part you will find sun loungers, large umbrellas and even palm trees. In the sports part, there are: volleyball and badminton courts, a football pitch for children, a skim board track and a place to play boules.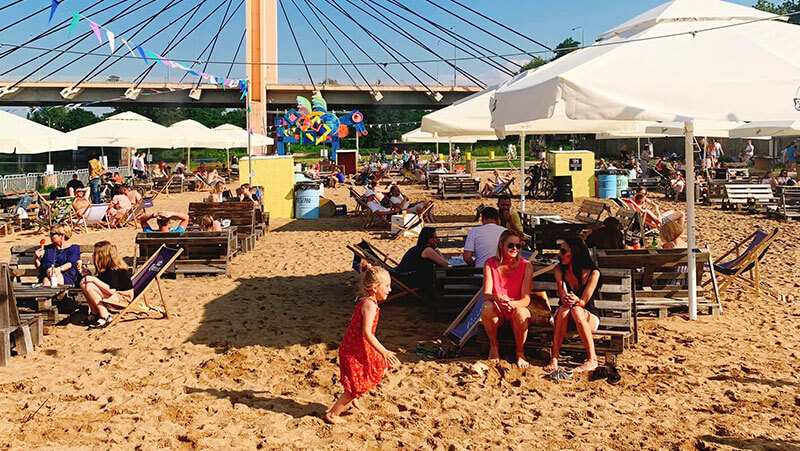 6. Forma Płynna Beach Bar, Wyspiańskiego Coast
Unusual Beach Bar, because it has grass instead of sand and trees instead of umbrellas. The rest is correct - hammocks, sunbeds, a well-stocked bar, food trucks, great music. In the evenings, you can listen to concerts or take part in thematic workshops.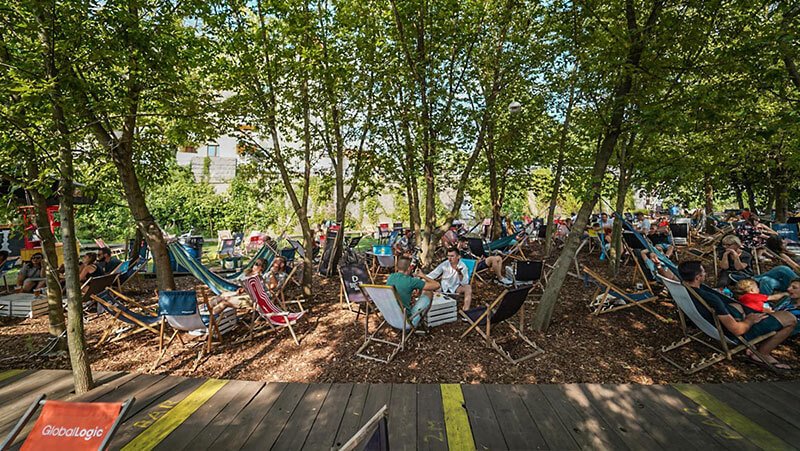 7. OpatoVice Beach Bar, Opatowicki weir
If you are yoga and crossfit enthusiasts or you are a parent looking for activities for your child - this place is perfect for you. The intimate Beach Bar located near the Opatow Weir offers activities even for very young children (over 1 year old). In addition, grilled dishes, a wide selection of drinks and clean sand.
8. Prosto z Mostu Beach Bar, Warszawski Bridge
The Beach Bar, located by the Warszawskie Bridges, is 5,000 square meters. As one of the few beaches, it has a swimming pool, although this year it is closed due to the pandemic, but the owners hope that it will be open normally next year. Film screenings or broadcasts of matches are also held here on warm summer evenings.
9. Podróż Beach Bar, Robotnicza Street
A city beach, which invites you to relax during the day, and in the evening it energizes with an illuminating series of colorful lights. The friendly staff who skillfully prepare all kinds of cocktails is also a great advantage of this place.
10. Ogródek Beach Bar, Klecina
The only beach of the place located in the Klecina housing estate in Wroclaw. Sunbeds, umbrellas, food trucks - everything in place. Good choice for residents, but visitors will also like it.
11. Plener Beach Bar, Jagodno
Outdoor Beach Bar is a new place on the map of Wroclaw. Extremely intimate, perfect place for families or people who value peace. The whole area is fenced with a wooden fence, which makes the place cozy and safe.
12. Babie Lato, Zwycięska
A completely unique beach, because it is situated in Partynice, near the Horse Racing Track. White sails instead of umbrellas and white sun loungers and lamps create a truly unique atmosphere.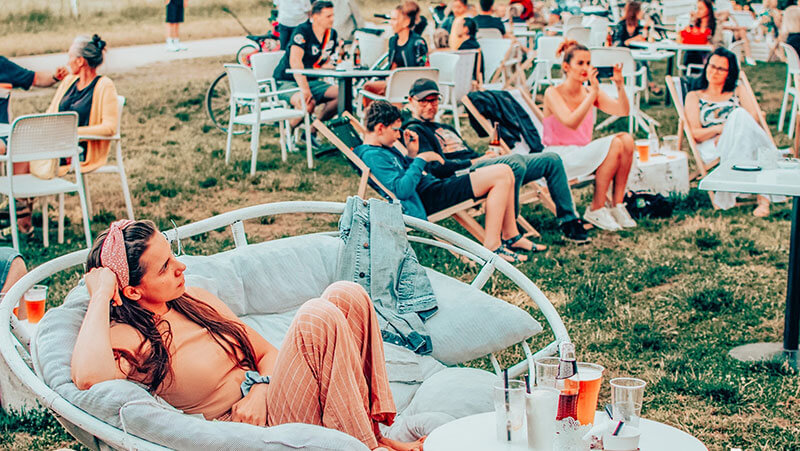 13. Beach on Politechnika Boulevard, Wyspiańskiego Coast
Another graceful city beach. Despite the fact that it is not big, there is enough space for a volleyball court. A pleasant space to take a break from the hustle and bustle in the very center of the city and slow down a bit.
14. Hydroplan, Kunickiego Street
The Beach Bar, opened this year, is the only place where you can dive with an instructor or go kayaking. The water here has the first class of purity. In addition, the youngest will find a playground for themselves, and parents a wide range of drinks and dishes.
15. Wyszczekany Beach Bar, Krzywoustego Street
The last, also new beach, which was established in the northern part of Wroclaw. Its offer includes many music and sports events. Here you can also try your hand at zumba dancing.