It seems like we've finally started to realize that getting around by bike is simply cheaper and faster. A bicycle, unlike a car, does not require constant financial outlays: refueling, insurance, paid technical inspections. It is a vehicle that can accompany us all our lives. Morning traffic jams are also less frustrating when you can just avoid them. Interestingly, despite all the technological progress, we now move around cities slower than several dozen years ago, precisely because of too many cars.
Another important point is that when you choose a bicycle, you do not pollute the environment. It seems nothing new, but fortunately environmental protection has become important to us. We segregate rubbish, reduce plastic consumption, plant trees and have started using the bicycle more often and more consciously. Thanks to this, we do not contribute to the greenhouse effect, acid rain or accumulation of gases and dust in the air.
Third: we care about our health and physical fitness. A daily bike ride has a great effect on the cardiovascular system, our condition and the immunity of the whole organism. In addition, our figure also gains, and thanks to the endorphins produced during driving, our mood improves.
Finally, it is worth mentioning that cycling has become "trendy". Nobody is surprised anymore by the director of an international corporation who comes to work by bicycle or a series of parked bicycles in front of famous Wroclaw restaurants. People want to feel free, to feel that they are not limited by trivial things like looking for a parking lot in the center or waiting for a taxi hotline. Cycling has become an element of modern urban culture.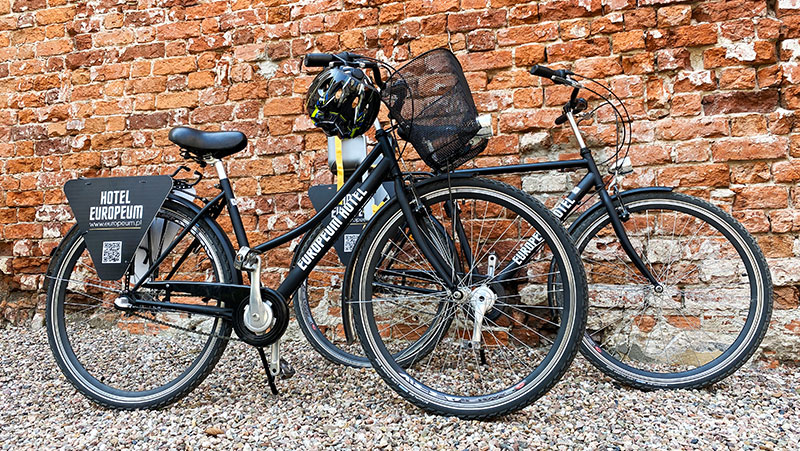 We would like to encourage you not only to change the means of everyday transport, but also to participate in our #EuropeumBikeChallange. There are only 3 months left to be able to use it. What do you have to do? Rent a bike from us, drive a minimum of 30 km and get a 15% discount on your next stay. Will you take up the challenge? :)