We are sure that you will never forget the illegal sweets before dinner, the compulsory eating even though you really can't eat any more, the small gifts given in the greatest secrecy from your parents, but most of all the omnipresent warmth and love. A smile that eases all your pains, the wisest advice and hand-knitted sweaters (biting and very warm!).
Grandmother's Day and Grandfather's Day is a special time when we can show them how much we thank them for everything they have done and are doing for us. If you still do not have an idea for a gift - do not worry, we rush to help. We have prepared several suggestions for you:
1. Dinner together
Can't go out to a restaurant? Let the restaurant come to you! All you need is a white tablecloth, flowers for the table, relaxing, slightly muted music, a recipe for a dish that Grandma and Grandpa associate with their childhood and time. Time is the most precious thing we can give to our loved ones.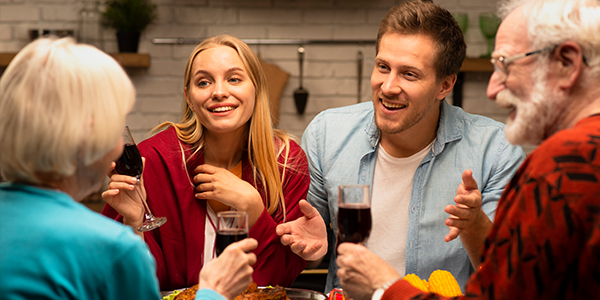 ​​2. ​Trip
It will be nice to go on a trip, a weekend trip or a bit longer and visit the beautiful city of Wroclaw. Ostrów Tumski, beautiful Market Square within reach, or maybe Botanical Garden? Voucher for 2 nights for 2 people in Hotel Europeum located in the heart of Wroclaw is valid for one year! Just write to us at europeum@europeum.pl or call and we will deliver you a personalized voucher (with your wishes or a photo on request).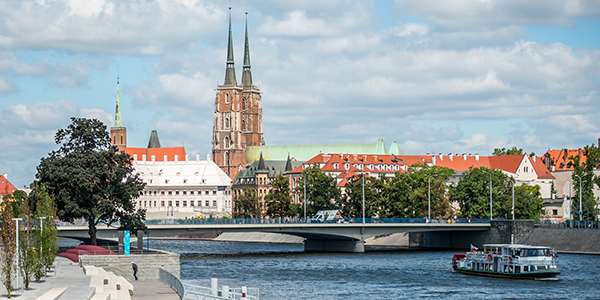 3. Photo Album
We look at most of our photos through screens, be it smartphones, computers or electrical frames. They are pushed into folders, lost somewhere on the desktop. And yet, carefully selected and developed common photos, each with a more or less funny caption and date have a special magic in them! You can sit by the fireplace with such an album, tea with jam and relive once again the unforgettable moments you shared.