The only thing that is certain - we will be waiting for you all the time and we shall not cease in our efforts! The most important this year is refreshing and changing the design of our rooms. We are most pleased with the induction of beautiful colors and new artistic works from Panda Studio.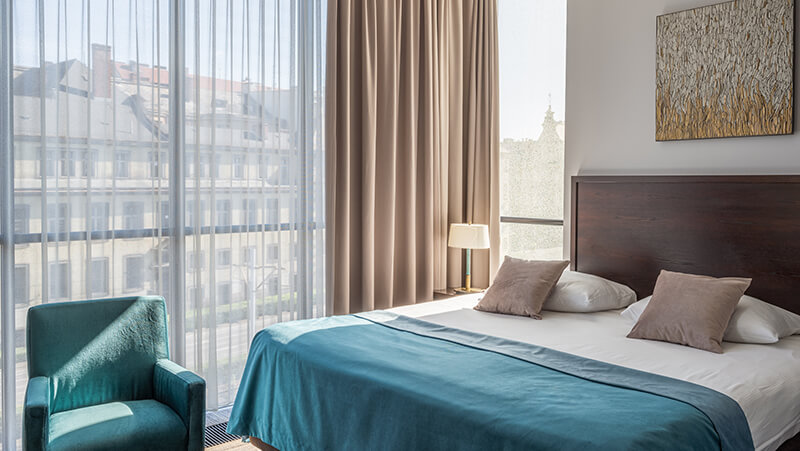 We took care of the safety of guests and employees by introducing detailed procedures for the duration of the COVID-19 pandemic. Appropriate disinfectants, antiseptic liquids, an UV lamp to expose the rooms, providing an isolation room and necessary protective measures for everyone staying on the premises of the hotel.

Despite the increased restrictions, and thus the requirements for the sanitary regime, we are very pleased with the high ratings and the maintained level of opinion. This is evidenced by the completed surveys during the stays and the results on various websites such as TripAdvisor or in the Google search engine for which we thank you very much! Positive opinions give us wings!
The Santa Claus contest, the Black Friday offer and #WrocławHotelChallenge enjoyed great interest in our profiles. If you do not yet follow our Facebook account, please visit: https://www.facebook.com/europeum , where you will find information about the ongoing campaigns, the best offers and the opportunity to participate in various competitions. You can also find us on LinkedIn: https://pl.linkedin.com/company/europeum-hotel
Next year we are not slowing down, we are starting January with a competition for children and a fundraiser for the Great Orchestra of Christmas Charity. We encourage you to follow us on our profiles and take part in the action.

Finally, a surprise:
On the occasion of the upcoming Christmas, we would like to express our best wishes to you! Exceptionally this year, we invite you to watch the wishes in the form of a short video with the participation of part of our team. Link to the recording: