What is the best way to prepare a Christmas Eve scenario to create a pleasant atmosphere and meet the expectations of employees? Here are some great tips to help you with this!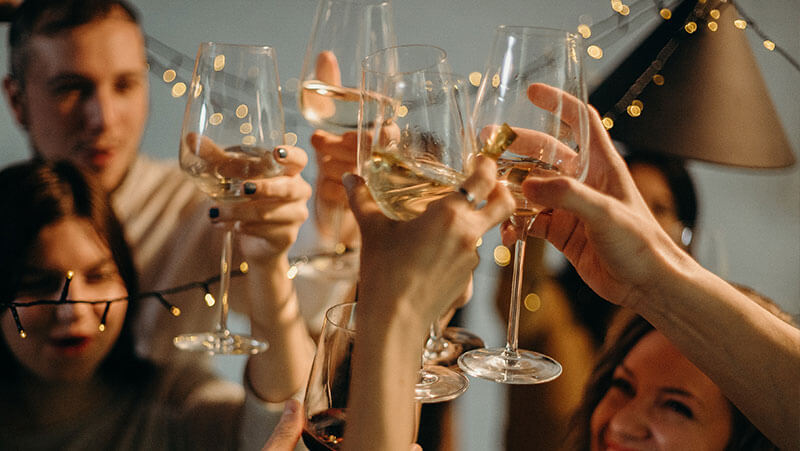 Why is it worth organizing a company Christmas Party?
The company's Christmas Party is a very good time to thank employees for their year-long effort, summarize the results achieved, reward outstanding team members, or present goals set for the next 12 months. Organizing a Christmas Eve meeting for employees is also a great opportunity to integrate the team and build positive relationships in the company. A well-coordinated team means tangible benefits for the entire company. A high level of integration motivates employees to work more efficiently and helps prevent crises. Additionally, it gives you the opportunity to summarize the ending year and smoothly enter the next one.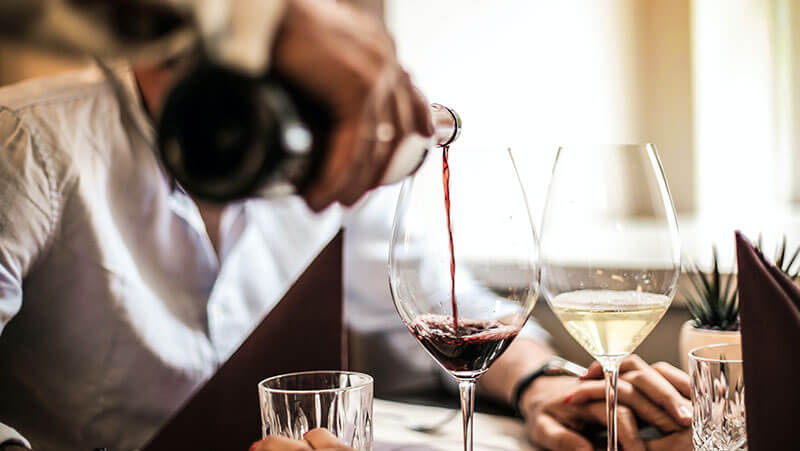 Where to organize a Company Christmas Party in Wrocław?
If you want to organize a company Christmas Party in a restaurant, it is worth thinking about booking in advance - the most crowded dates are from 8 to 15 December. It will be easier and cheaper to rent restaurant on Monday, Tuesday or Wednesday, but the end of the week may be a more comfortable time for many companies.
What should you keep in mind when looking for the perfect place for a company Christmas Party party in Wrocław?
The most important aspects are:
Number of employees and available space in the restaurant
Restaurant experience in organizing corporate Christmas Parties
Type of cuisine and availability of vegetarian or vegan meals
The possibility of buying alcohol at a lower price or using the "open bar" option, in which a declaration of the planned amount to be spent on high-percentage drinks is not required
Christmas interior design of the restaurant
Possibility to rent the restaurant for exclusive use
The ability to play music or hire a DJ
The possibility of organizing and conducting thematic workshops, such as making gingerbread or making Christmas decorations
The possibility of booking accommodation for guests from outside Wrocław - in this case, a good solution is to organize a company Christmas Eve in the hotel restaurant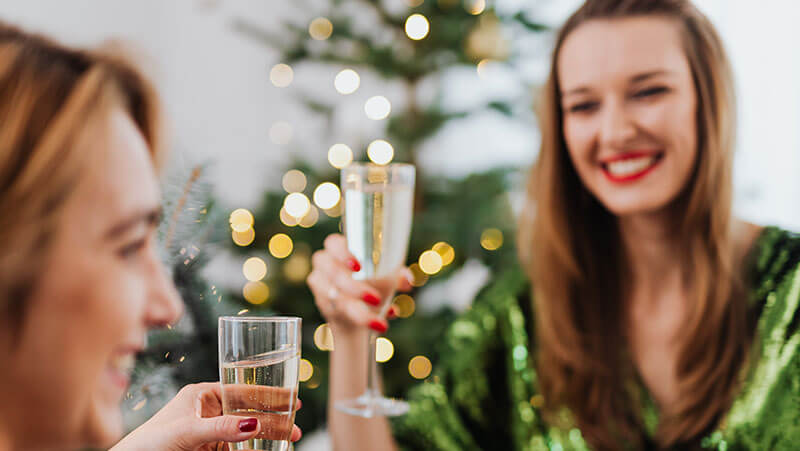 Invitation to the Company's Christmas Party
Notify employees in advance of the company Christmas Party - especially if it's being held outside of business hours at an exclusively rented restaurant. The initiative for organizing a meeting should come from the board, so try to get the signatures of its members on each invitation. The invitation to the company Christmas Party should be sent at least 2 weeks before the planned date of the event, thanks to which everyone will be able to properly plan their household duties so that they can appear at the meeting.
The invitation can be sent via e-mail, but a paper-based invitation may also be welcome. It is also worth sending reminder e-mails a few days before Christmas Eve. Also, do not forget to invite employees who are absent from the company daily - working remotely or on vacation.
Company Christmas Party - a menu that will delight your guests
The choice of food for a company Christmas Eve party and its price is usually the main factor in deciding to hold a Christmas gathering at a particular restaurant. The right menu for a company Christmas Eve is practically half the battle. Classic dishes work best on christmas menus - which is why restaurants focus on perfecting dishes that are well known and loved. The best choices are red borscht, dumplings with cabbage and mushrooms. Don't forget about fish and desserts that will sweeten any meeting. It is good if the menu proposed by the restaurant also includes dishes for people who do not eat meat or do not tolerate selected ingredients.
Company Christmas Party Gifts
An additional attraction of the company's Christmas Party, and at the same time a nice culmination of the Christmas Eve meeting, will be the distribution of small gifts - Christmas bonuses or money vouchers. Small gifts, incl. related to the position, it can also be a surprise. Many companies give out Christmas packages full of candy, coffee, tea or fresh and dried fruit every year. If you want to go beyond the usual patterns, it can be an interesting idea to provide additional entertainment - it could be live music or a stand-up comedy. There are many possibilities!
If you have additional questions about hosting a corporate holiday party at Brasserie 27, please feel free to contact us at: emilia.kwoka@europeum.pl or by phone: 690 364 336.
We will be happy to answer all your questions, give you advice and suggest how to best organize your company Christmas party!